Canadians have become much less interested in buying homes
Date Posted: March 23, 2020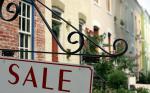 In recent days and weeks COVID-19 has reverberated across all segments of Canadian society and has become particularly acute in the housing sector.
Though the Bank of Canada has twice dropped their overnight lending rate, which currently sits at 0.75%, to stimulate markets the impact to the housing industry is being felt across Canada.
In the past few weeks we have seen many instances of 'multiple offers' for home purchases in major cities across Canada. However, in the last week to 10 days interest in buying homes across Canada has dropped, if new data from residential information portal Point2 Homes is any indication.
The decline in home searches made through the portal reached as much as 32% by March 16. The downward trend has been clear, with an 8% drop registered on March 11, a 20% decrease on March 12, and a 24% plunge on March 13.
Historically, the spring market sees a surge in demand, both from sellers and buyers, but it appears Covid-19 has many sitting on the sideline to see what happens over the coming weeks.
To read more of this article, click here:
Contact your Mortgage Broker today for more trusted information.