Open House - The Real Estate & Mortgage Show: March 22nd, 2020
Date Posted: March 21, 2020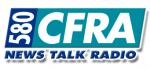 In recent days COVID-19 has reverberated across all segments of Canadian society and has impacted how we do business today.
In the past few weeks we have seen many instances of 'multiple offers' for home purchases in major cities across Canada. However, in the last few days we have seen the number of Open Houses decline, but Realtors have become creative to assist their clients in the home buying process i.e.)facetiming viewings and clients accessing a home one-at-a-time.
The housing market in Ottawa is still strong with 1915 listings currently. Of that number 613 are residential homes and 302 are condominiums. There are 342 conditional sales in Ottawa at the moment and there were 368 sales week over week.
The recent interest rate cuts by the Bank of Canada, the suspension of the launch of changes to the Mortgage Qualifying Rate (Mortgage Stress Test), and the spring market continue to be factors driving home sales and fueling the housing market.
To listen to the full podcast - click here